Our role in society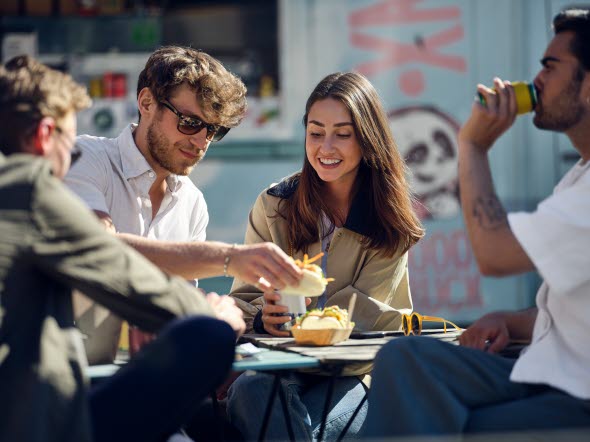 Corporate citizenship
We support future generations. That is the red thread running through our Corporate Citizenship activities. We choose partnerships that highlight SEB's role in society, in the countries where we operate and in programmes that promote the basis for successful growth: entrepreneurship, good conditions for children and youth through financial literacy, social inclusion and music and learning.
Read more about corporate citizenship (sebgroup.com)
How we create value
Banks play a fundamental role in society by acting as an intermediary providing, and advising on, a wide range of financing and savings solutions, risk management and payment services for all types of customers. SEB's operations impact – and is impacted by – customers, shareholders, employees and society.
Read more about how we create trust and value
Sustainable perspective
We have a strong ambition to contribute to sustainable growth and to make a difference to our customers, staff and the society at large.
Read more about sustainability at SEB
Related
Code of conduct
In our business dealings we are guided by SEB's Code of Conduct, which is supported by the Board of Directors. The code highlights important issues covered in existing external and internal rules and also provides guidance on how to live by SEB's values.
Repsponsible and active ownership
How does SEB act as owner and investor? Learn more about how we screen and influence the companies that we invest in.