Logo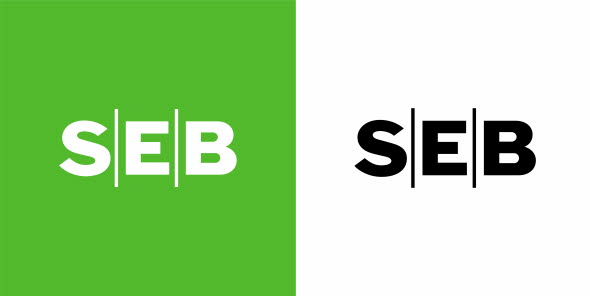 Here you can find our official logotype. Please note that SEB is a registered trademark. You may not crop, change the colour of or otherwise alter the logotype in any way. It is also important to notice the clear space around the logotype.
If you for any reason need the green boxlogotype, please contact us. We are pleased to help you with information and advice on how to use the logotype. The green boxlogotype is used in SEB's own productions.
The black logotype is primarily used in co-branding situations when SEB is not the primary sender. This logo is either black or white. Primarily black is used, but if the background colour is very dark, the white one is used.
The minimum clear space around the logotype is the height of the logo. The logotype should never be smaller than 10 mm in width.
Please contact us if you need advice or information how to use our logotype.